Tagish Lake Kennel Winter Mushing Tours
Looking for an exciting and memorable winter experience? Do you want to learn to mush your own team but only with a kennel who has the highest dog care standards? Come to Tagish Lake Kennel to learn from Iditarod and Yukon Quest veterans Michelle Phillips and Ed Hopkins and their team of happy, friendly canine athletes.
We partner with the beautiful Southern Lakes Resort to make your winter escape the most memorable winter retreat.
Choose from one of three options:
Whether it's for just one hour or half-the-day, with a large group or on your own, we offer comfortable, authentic dog sled rides across some of the most scenic mountainous wilderness the Yukon has to offer.
Spend the better part of a day learning all the mushing basics. We'll teach you dog care, sled steering, canine commands, safety and equipment use. Then we'll go for a ride on our breathtaking trails—your choice of solo or tandem with a guide. A delicious campfire lunch is provided.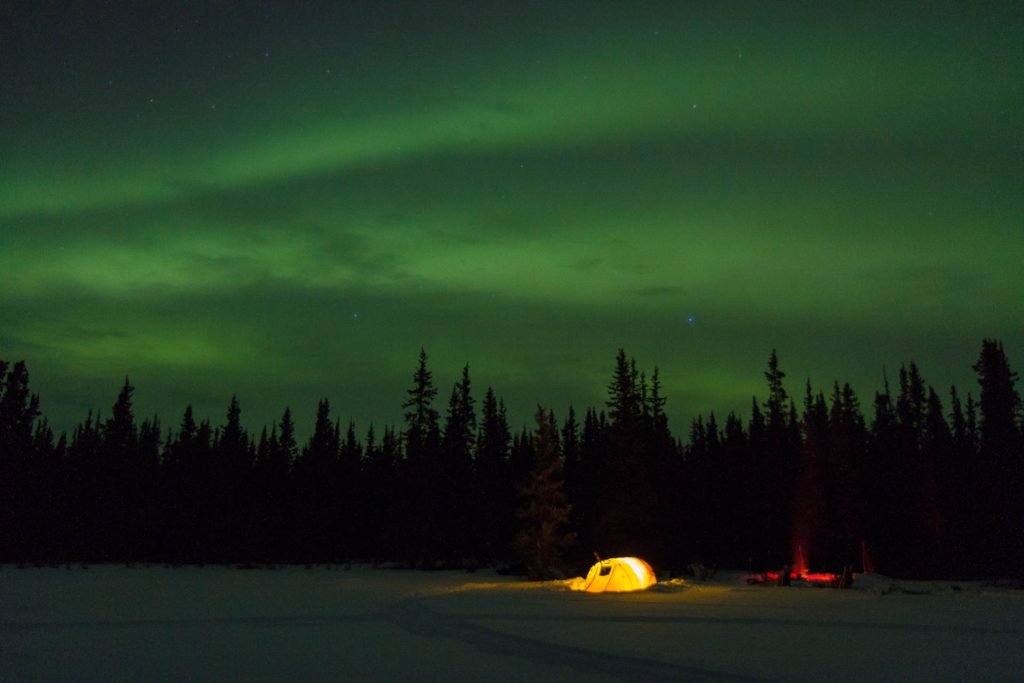 Winter Wonderland Expedition
Join us for a mushing trip of a lifetime. With your own team of loyal and well-trained sled dogs, mush alongside your personal mushing instructors, veterans Michelle or Ed on a trip custom-tailored to meet your wishes. We'll sleep in warm, wood-stove heated "Arctic Oven" tents, eat luxury wilderness meals, and mush our teams through the gorgeous mountain trails around Tagish Lake. Northern Lights provide the evening entertainment. Let us take you on an adventure of a lifetime!
Dog mushing or wilderness experience is NOT needed for any of our programs.
Fitness: For Ride on the Wild Side sled dog rides, no specific fitness is necessary. For Mushing 101 or for Winter Wonderland Custom Tour, you will need a moderate fitness level as well as good balance: skills similar to cross country skiing. Please fill in our health form prior to signing up, so we can make sure the program suits your physical condition.
Program and prices may change without prior notice.
All activities are subject to weather conditions. We recommend travel/health insurance for your trip. Please refer to our Terms and Conditions prior to booking. All of our guests are required to sign a liability waiver prior to arrival. You will receive the waiver form together with your booking confirmation. Thank you!
Things to Bring
Long Underwear
Fleece Pants and Sweater
Neck Warmer
Fleece Hat
Thermal Socks
Fleece Gloves
Sunglasses
Camera
Winter Coat
Winter Boots